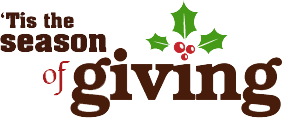 There's a lot of concern at this time of year about the reliability of home delivery. After all, the primary provider of home gift delivery service only works one night a year each December. When you're counting on having your gift in hand prior to December 25, it's best to plan ahead.
That's why we're reminding you that Dec. 8 is the last day to order one of our adorable Adopt-An-Animal kits for guaranteed shipping before Christmas Eve.
Whether you're a parent shopping for children, a grandparent looking to inspire or someone tasked with buying a unique "Secret Santa" idea, our Adopt-An-Animal kits make a meaningful gift. Each comes with a warm and fuzzy stuffed plush toy, an adoption certificate and an information booklet on your species of choice, plus a $20 charitable tax receipt. All proceeds help support the Canadian Wildlife Federation's efforts to conserve Canada's wild species.
Giving is easy; leave the delivery to the professionals.
Order your Adopt-An-Animal today. We'll leave the reindeer in their natural habitat where they belong.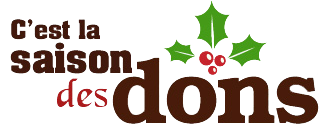 Ce n'est pas nécessaire d'être un enseignant pour inspirer le désir d'en apprendre davantage sur la faune. Ce n'est pas nécessaire d'être un parent pour encourager les jeunes à découvrir les merveilles de la nature. Vous n'avez qu'à être une personne qui dirige par l'exemple en exprimant votre passion pour les espèces sauvages du Canada.
Une de meilleure façon d'y arriver est en offrant une trousse d'adoption d'un animal de la FCF à quelqu'un que vous aimez. Sont inclus avec ces adorables peluches un certificat officiel d'adoption et un livret d'information qui favorise l'amour de l'incroyable faune du Canada. Tous les produits de la vente contribuent au financement du programme sur les espèces en péril de la FCF et de nos activités constantes de recherche et de sensibilisation à cet effet.
La saison des Fêtes approche et les trousses d'adoption de la FC F sont des cadeaux qui font une différence. Achetez une trousse et vous courrez automatiquement la chance de gagner la famille entière des 14 espèces! Procurez-vous la vôtre tant qu'il en reste.
Aidez-nous à sensibiliser les jeunes intendants de la nature canadienne de demain et à leur inculquer une éthique de la conservation.